12Blocks
12Blocks is an intuitive, powerful environment for programming popular robots. It's a visual language that makes programming as simple as drag-n-drop. Hundreds of blocks support everything from reading sensors to integrating with the Robot Operation System. 12Blocks provides rich graphical debugging tools and guided tutorials to make both novice and expert programmers successful.
Download
Get Started
Features:
Create a program by snapping blocks together then press "Run" to see it in action
Customize blocks by clicking on their parameters to change them
Wizards help customize movements, songs, animations
Powerful editing tools: lasso, undo/redo, copy/paste, tabbed worksheets
Create user functions with parameters, local variables and refactoring
Source text code can be viewed and edited
Powerful comments can include images, schematics, web links
Real time graphs of variable values and single step debugging
Import existing code to create new blocks
Integrates with Cogmation's Robot Simulator
12Blocks supports the following robots and microprocessor platforms on Windows:

Arduino
Lego Mindstorm NXT
TBot
Scribbler
Parallax Propeller
Basic Stamp 2
PICAXE
Aseeba Thymio
It's easy to get started with plenty of tutorials, videos and documentation.
Application:Intruder Detector Dennis from Shepard Engineering Concepts developed an Intruder Detection System that he programmed with 12Blocks.
Application:Plant Whisperer Jeff built a fun little device that uses text-to-speech, an ADC, and an audio amplifier to keeps your plants healthy.
ViewPort
ViewPort is the premier debugging environment for the Propeller. The tool combines an integrated debugger with powerful graphics that show you what's going on within the Propeller. Monitor variables over time with the built in oscilloscope or change their value while your Propeller is running. Solve hardware problems with the logic analyzer at sampling rates up to 80Msps. Add intelligence to your programs with the fuzzy logic module or perform simple vision processing.
Download
Features:
Spin-code debugger: breakpoint, pause/continue, profiler, interpreter, call stack
Virtual oscilloscope: variable timescales, trigger, cursors, auto-measurements
Virtual logic analyzer: capture state of all 32 pins at up to 80Msps with trigger
Virtual spectrum analyzer: analyze signals in the frequency domain
Fuzzy logic engine: easily integrate and tune fuzzy logic with the control panel
Edit variables: use PC-based controls to calibrate and control your project
Monitor variables: log and analyze variable values over time
Real time data acquisition: integrate PC for acquisition and control (SCADA)
Share logged data: as matlab, text, xls, image files or stream to the internet
Easily integrate with the client kit
Easily debug programs with the right tools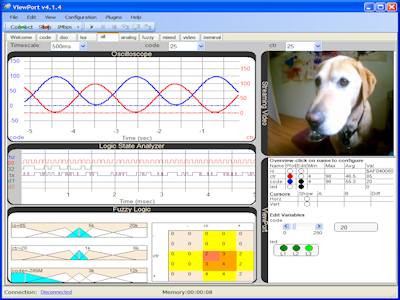 Debug with breakpoint, single step, profiler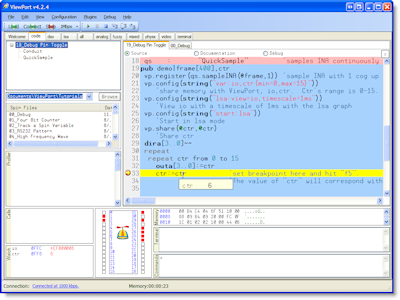 Graph variable values in real time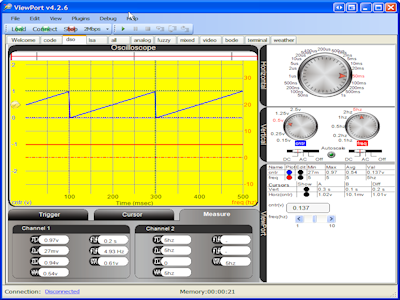 Monitor IO pin states at up to 80 Msps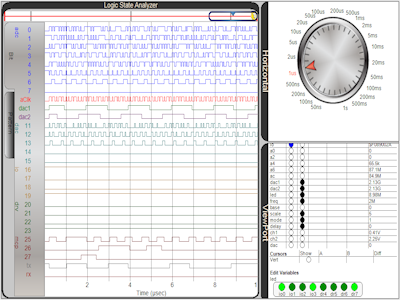 Analyze data with a spectrum analyzer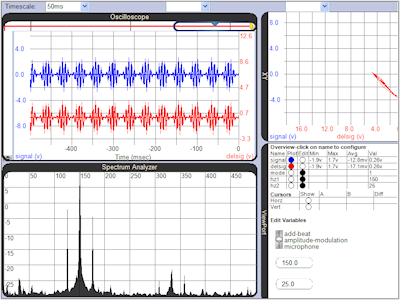 Add intelligence to your programs with fuzzy logic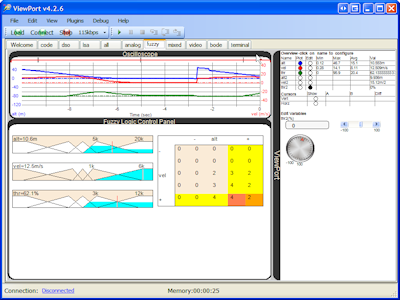 Control parameters in a program and analyze results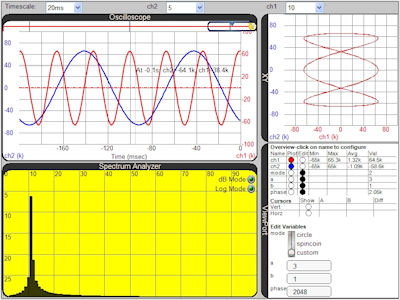 Easily configure options with wizards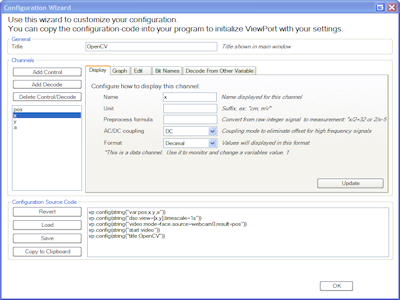 Control devices with vision using built-in OpenCV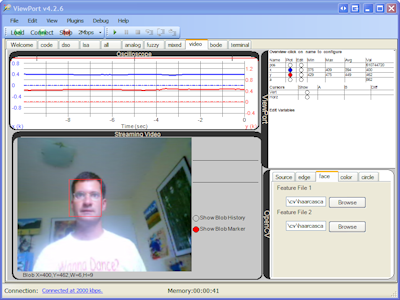 Customize the interface with widgets and API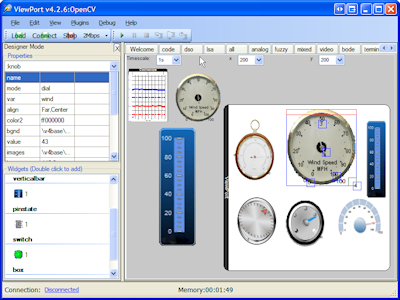 ViewPort can be used with Spin, C and PropBasic programs. It requires one cog and a single line of code at the start of your program. It's easy to get started with plenty of tutorials, videos and documentation.
We'd love to hear from you!